It just makes more sense to go to bed clean.
1.

The obvious advantage to showering at night is that you don't have to get up so early.

Disney
That extra 10 minutes in bed makes the difference between a terrible morning and a fantastic morning, every single day, without fail.
2.

"But showering is what wakes me up in the morning," I hear you cry. Just wash your face instead.
It wakes you up, but less of you gets wet, so it's better.
3.

Sure, night showerers might have the occasional bedhead, but that just makes us a more relaxed crowd.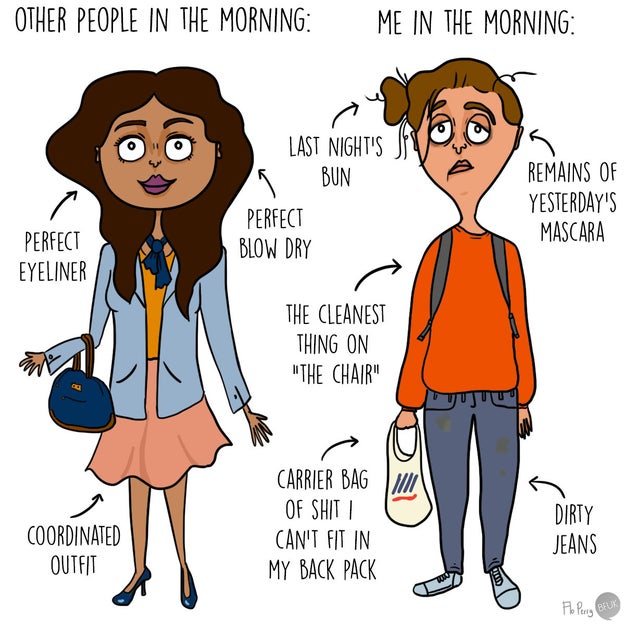 Flo Perry / BuzzFeed
Also it is possible to style your hair in the morning without washing it. That's what buns were invented for.
4.

We're the experts at getting ready quickly.

Nickelodeon
5.

Which means we have more time for breakfast.
Eating > washing.
6.

Our sheets stay clean for longer.
And clean sheets is the absolute best feeling in the world – probably even better than staying in bed an extra 10 minutes.
Page 1 of 3
Sponsored