Not all heroes wear capes.
Aussie Nicholas Wilks was out fishing with his dad late last year when they came across this great white shark. A couple of days ago Nic got round to uploading the footage to Insta, and it's going off.
Nic and his dad, David, were pulling in their fishing net off Port Pirie, South Australia, when they saw the shark hanging around the boat, tearing fish out of the net. As the net was closing up, the shark got rolled up in it. David managed to tip the shark out and continue pulling in the net, but the shark wasn't done.
"Apparently the shark hadn't had enough so he came back, and when he was right by the boat, Dad tried to ward him off with a swift punch to the nose", Nic told BuzzFeed.
"And so the shark didn't like that very much and went berserk, and that's when he grabbed onto the net."
What ensued was a tug-of-war with the shark, before it gave up and David can be heard telling it to "fuck off". Even though Nic and his dad see sharks all the time, this is the first time in 30 years something like this has happened.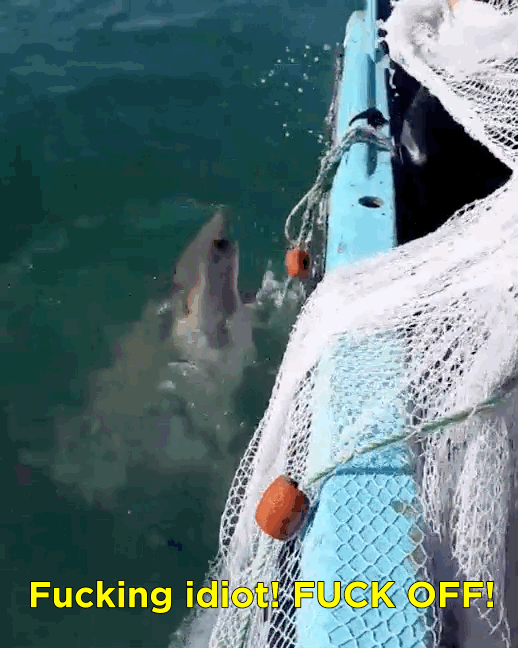 Nic also told BuzzFeed that even though this happened last year, he never thought about uploading it until now. "I hadn't posted on Instagram for a while and i just saw it there!"
Sponsored