This is Hannah, an American pit bull terrier–Labrador mix.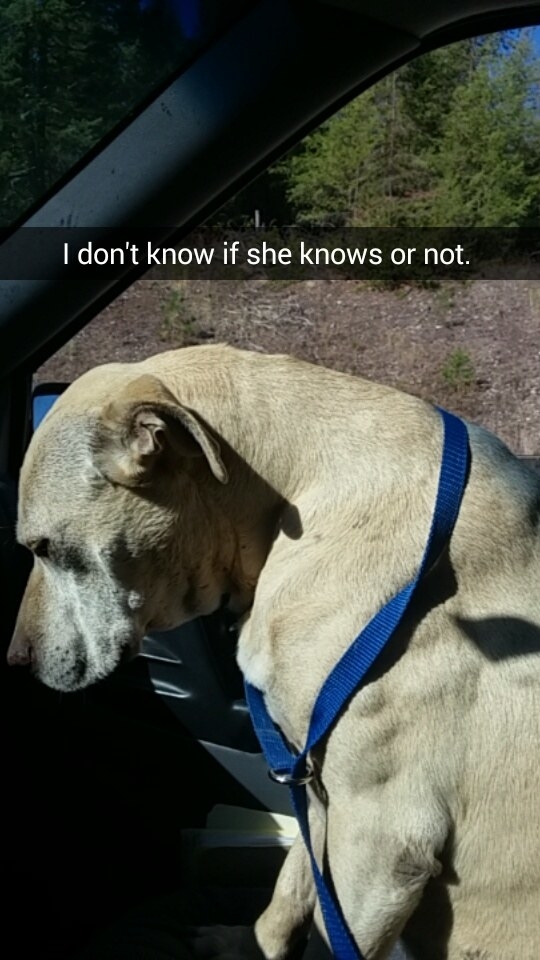 Two months ago, Hannah's health started to deteriorate.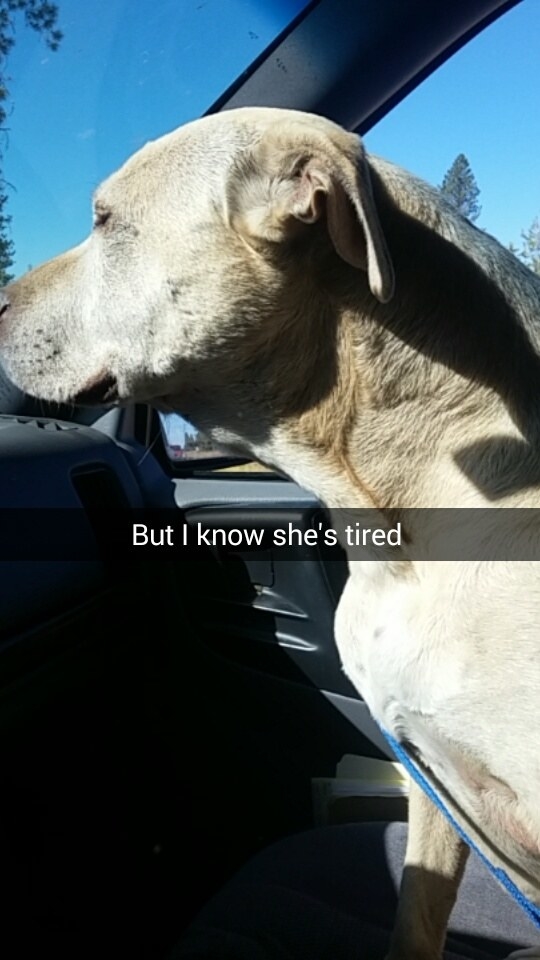 Her hips had been causing problems since last year, and she was having trouble walking without pain medication.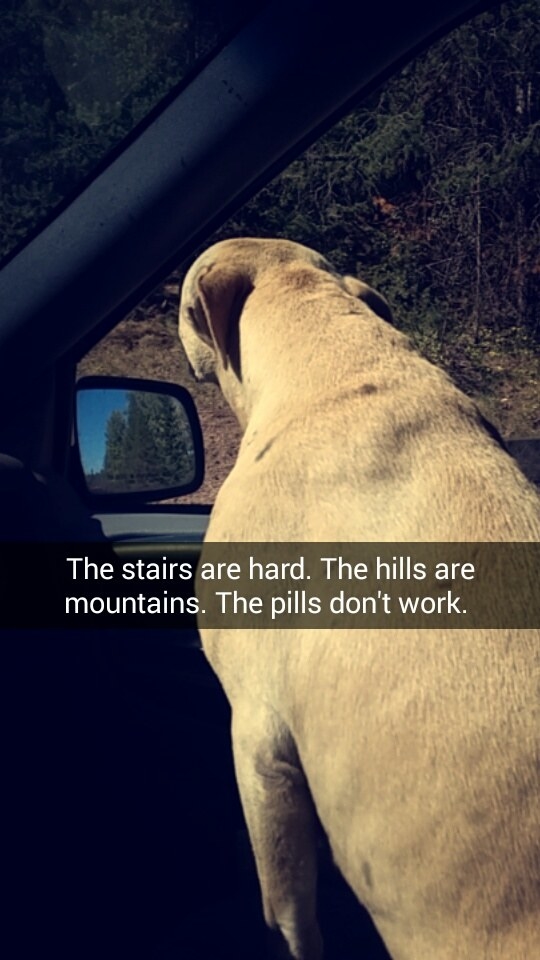 But the meds caused seizures. Her liver suffered.
Her owner of 11 years, 24-year-old Kyle Amick, took her off the medications, but the seizures wouldn't stop. They got worse.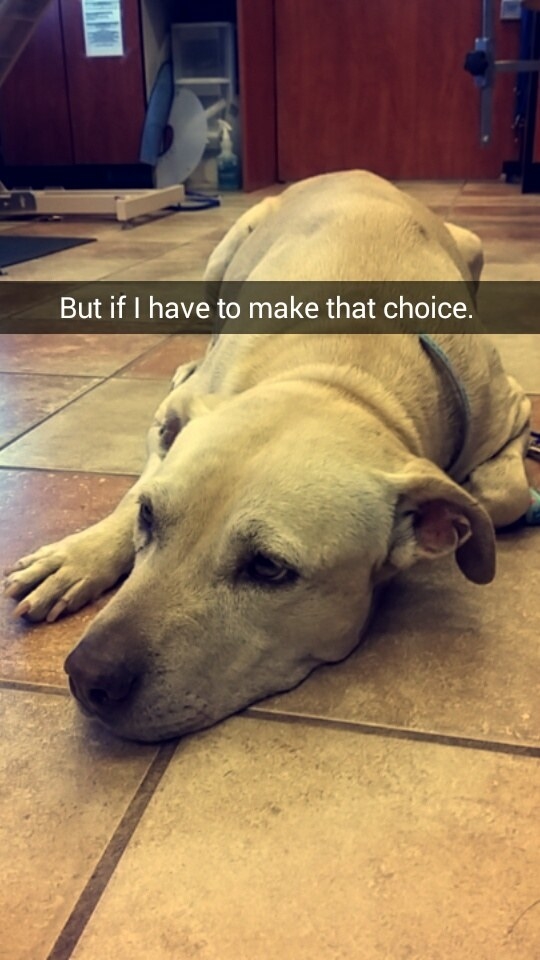 Last week, Amick and her mother felt like it wasn't fair to Hannah anymore, and decided to put her down.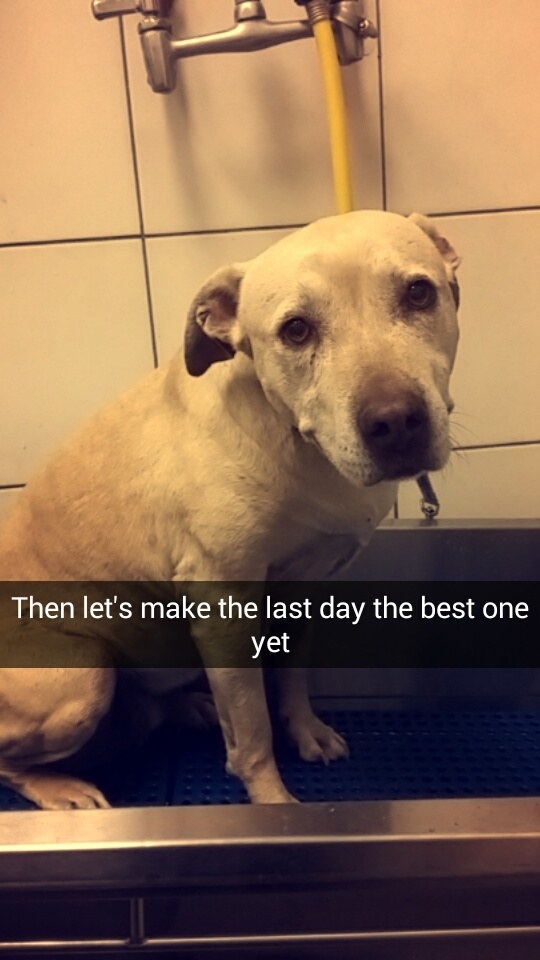 "It was the worst thing I've had to choose in my life," Amick told BuzzFeed News.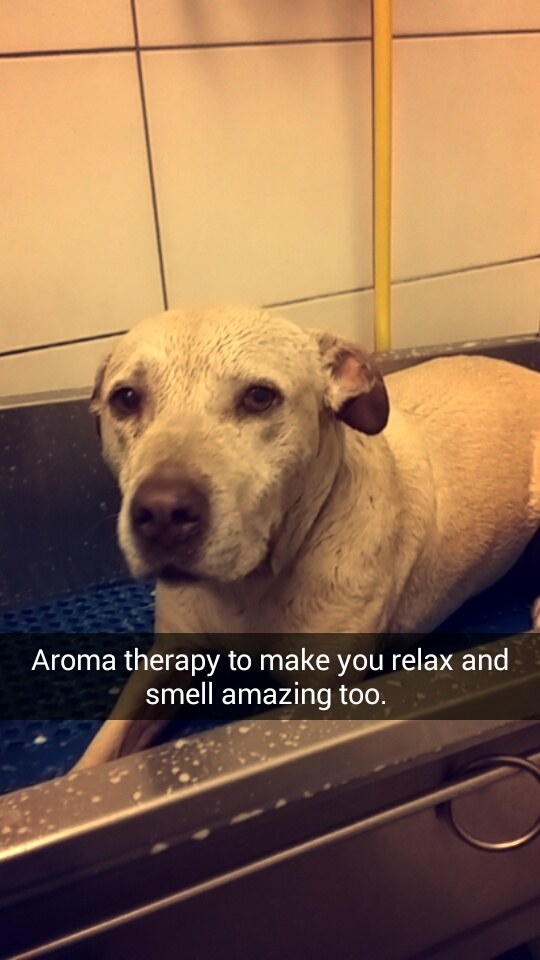 "Hannah Bear was my best friend and by far the greatest dog I've had in my life," she said. "Making the choice to part with her won't ever leave my heart."
On Hannah's last day, Amick gave her extra pain medication and took her into PetSmart — where Amick works — for a bath.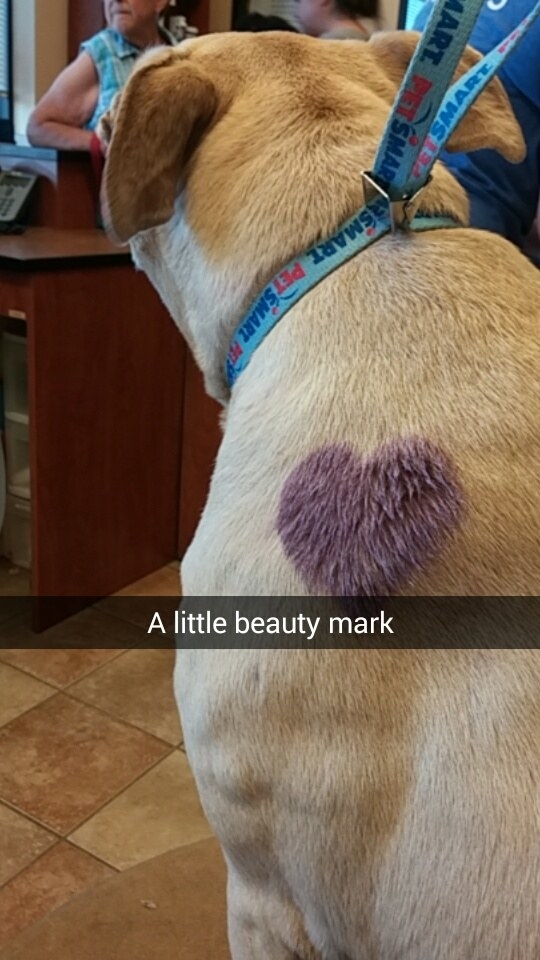 "She adored bath time," Amick said.